S.DUBYANSKIY - KRIYA YOGA MEDITATION AND SELF-DEVELOPMENT

S.Dubyanskiy, Kriya Yoga Master, Author and Artist
Namaste. First a few words about me... I was born in Moscow, Russia. For many years I lived in India, studied various areas of Vedic and Buddhist philosophy, did research on esoteric schools and traditions of the East.
Many years I studied the Kriya Yoga and the Mantra Yoga meditation under the guidance of Indian mystic Yogi Ramaiah (1923 – 2006). Yogi Ramaiah was a direct disciple of immortal Himalayan Mahatma known as Mahavatara Babaji.
I conduct seminars and master classes on the Kriya Yoga meditation, the oldest system of meditation, which consists of a number of exercises that are based on visualization, concentration and conscious breathing. I have also published numerous books on the Himalayan yoga tradition.
For millennia, these meditation techniques have been transferred from masters to worthy disciples. Nowadays, knowledge and techniques are becoming more open to a wide audience of spiritual seekers.
The author of the Kriya Yoga method is Mahavatara Babaji, immortal Guru from the Himalayas. It is he, along with his disciples, who has been preaching these authentic techniques for many ages that allow to fully awaken potentials of the soul.

My Guru's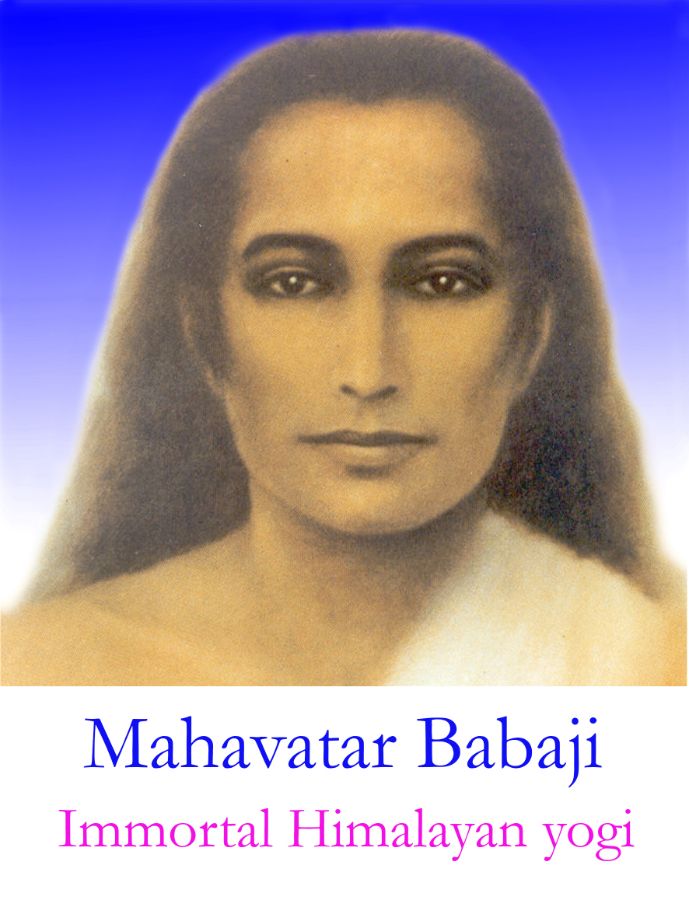 Mahavatara Babaji is the greatest mystery. Everything we know about him is just assumptions and peculations, which are the fruits of fragmentary information, imperfect intuition and limited logic.
Babaji remains inaccessible and mysterious, despite numerous attempts to fully understand his mission on the Earth and to learn as much as possible about his life. Those who claim to know everything or almost everything about him are deeply mistaken and self-deceived.
One of my favorite books on self-development and esotericism, which I have read and reread for many years, is "Autobiography of a Yogi" by the outstanding Indian spiritual Guru Paramahamsa Yogananda. He wrote his autobiography as a fascinating novel. Behind the beautiful style, unusual plot and vivid descriptions of amazing events, there is hidden in-depth information about Mahavatara Babaji and other Gurus of the Kriya Yoga tradition. Yogananda wrote his autobiography in 1946, the history of his life and numerous stories about prominent spiritual teachers, including some stories about the legendary Babaji.
For the first time in the history of mankind, it was precisely in his autobiography that Yogananda openly revealed the existence of Mahavatara Babaji. Today it is difficult to imagine that before the publication of "Autobiography of a Yogi", only a small group of advanced yogis knew about the existence of Babaji.
In his autobiography, Yogananda mentioned his meeting with Mahavatara Babaji, he also said that several other yogis of the Kriya Yoga tradition also personally met Babaji. Thus, information about Mahavatara Babaji is not just personal experience or fantasies of Yogananda, but serious and objective information.
It was Yogananda in 1946 that declared the existence of Mahavatara Babaji, but in his book he gave rather scarce information about the immortal Guru. At that time, even the very mentioning of the great Babaji was a real spiritual revolution. As soon as Yogananda first spoke about the existence of Mahavatara Babaji, this information instantly aroused great interest among spiritual seekers and esotericists. Babaji immediately began to attract people's attention. Even knowing very little about him, people began to feel the enormous significance of this mysterious Guru.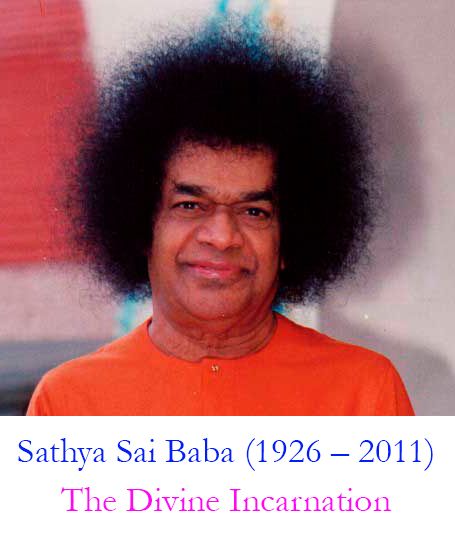 Sathya Sai Baba (1926 - 2011) was a Guru for tens of millions of spiritual seekers. His love and wisdom were limitless, the miracles he performed were beyond human capabilities.
People from all over the world came to his ashram feeling at home. Around Sathya Sai Baba was an atmosphere of love and joy, happiness and creativity. He taught the ancient techniques of meditation and mantras, and commented on the traditional Vedic and Biblical texts. With the help of his supernatural power Sathya Sai Baba healed from serious illnesses and transformed destinies helping people spiritually.
In the period from 1993 to 1999, I was translating from English into Russian during personal meetings of Sathya Sai Baba with Russian-speaking groups. It was an opportunity to observe how Sathya Sai Baba communicated with followers and visitors, gave spiritual instructions, answered questions, performed amazing miracles.
Sathya Sai Baba was a divine Guru who helped at all levels of human life, from the very heights of spiritual enlightenment, to simple and everyday problems associated with family life. Sathya Sai Baba directed each person to study the nature of the eternal soul. He proclaimed the divinity of everyone, this was the essence of his spiritual message.
Sathya Sai Baba helped people to reveal the infinite space of the Spirit and realize their dreams. Sathya Sai Baba was the messenger of a blessed life. He poured Divine Grace on everyone who had opened his heart and blessed for the successful realization of destiny in life.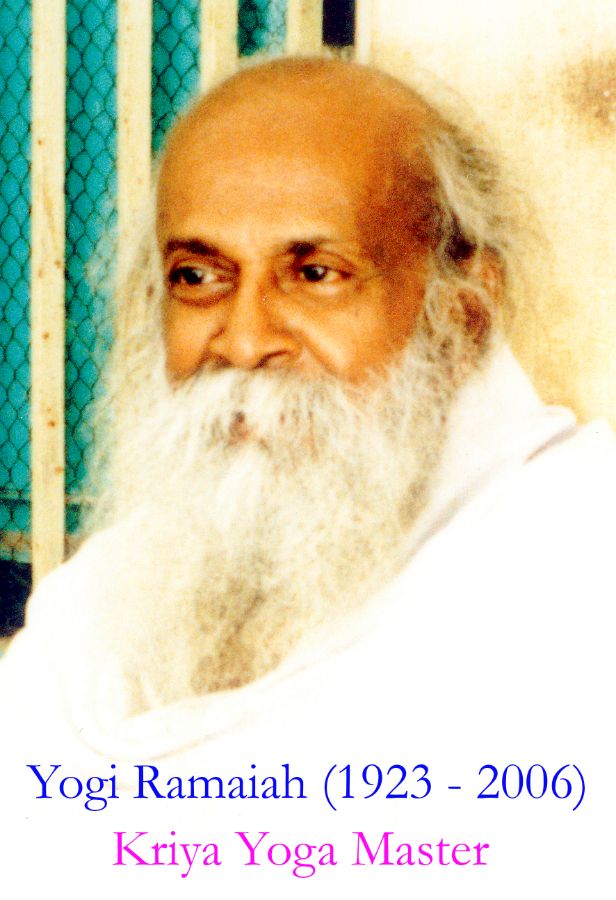 I was fortunate enough to be a close disciple of the amazing Indian Guru: Yogi Ramaiah (1923 - 2006). My acquaintance with Yogi Ramaiah began in the early 90s. For several years, he taught me the practices of the Kriya Yoga and the method of the Bija Mantras.
Yogi Ramaiah was a direct disciple of Mahavatara Babaji, he also met with other Himalayan immortal Gurus, such as Babaji Goraknath and Babaji Nagaraj.
Yogi Ramaiah taught a small group of students. He was little known during his lifetime, however he became more and more famous after leaving this world. Nowadays books are being written about him, seminars devoted to his traditions on the Kriya Yoga and the Mantra Yoga are being held.

Vision of

Krishna

and three mysterious meetings

Year before my meeting with

Prema Sai



SAI BABA FUNERAL

Author: Svetlana Dubyanskaya
Sai Baba funeral, strange topic for an article. How can God be born or die? God is not born, God is immortal, but the Avatar incarnated on Earth has a physical body that lives according to physical laws, hence it gets old and sick and eventually dies. The body leaves, but Sai Consciousness is immortal.
Sathya Sai Baba was born on November 23, 1926 in the south of India. His birth name is Satyanarayana Raju. He left this world on April 24, 2011.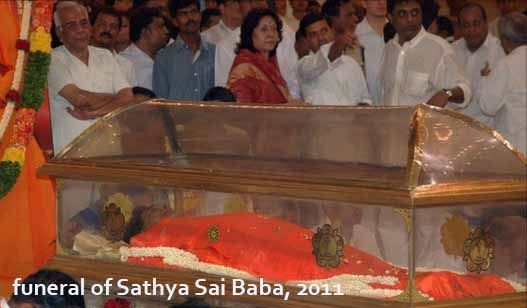 Many people humbly refer to him as an Indian guru, philosopher and philanthropist. His followers and devotees call him God, born on Earth with a special mission. At the age of about fourteen, he proclaimed that he was the embodiment of a famous guru named Shirdi Sai Baba. Little Sathya Sai Baba left the parental home to start fulfilling his mission, serving people and society, giving instructions on spiritual practices and healing the sick.
S.Dubyanskiy was lucky to be the translator of Sathya Sai Baba for several years. During the personal meetings with students and followers, he spoke in English, and S.Dubyanskiy translated for numerous Russian-speaking groups from Russia, Kazakhstan, Belarus, Ukraine. You can read S.Dubyanskiy's memoirs about Sathya Sai Baba in his books.
What is really going on?
2020 will go down in history as the beginning of a New Era. What will it look like? I don't know for sure, but one thing is clear, the old world no longer exists. The written and unwritten rules are applicable no longer, in any case, in the format they exist now.
The one who can think in the new way will be able to enter the New Era. However, for most it will be very difficult to get out of their comfort zones. Hence... I prefer to call this world crisis the word RESET.
What is happening... it is a crisis that forces the world political and financial elites to use all the chances for trying to RESET the world community. At the same time, the virus really exists, it is difficult to say how dangerous it is. Let's try to figure this out.
The world is facing a very serious problem, which is somewhere real, and somewhere fictitious. In 1918, humanity was already in contact with the Spanish flu pandemic, then all countries of the world were forced to apply collective security measures.
In that period, according to various estimates, from 60 to 100 million people died, or at that time 3 - 5% of the population of the entire Earth. This allows us to call this epidemic one of the most significant disasters in the history of civilization. The governments of all countries today are trying to prevent a recurrence of this tragic situation.
Our responsible attitude can help the whole world to prevent the spread of the infection and preserve our health and the lives of our beloved ones. I think it would be dangerous to neglect information about the virus without properly scrutinizing the situation , even if there is the smallest possibility of death, let us be careful and alert. In this article I will use some materials that were provided to me by specialists.
+7 968 461 91 80
WHATSAPP ONLY DUE TO TRAVEL SCHEDULE