YOGA AND MEDITATION IN THE MODERN WORLD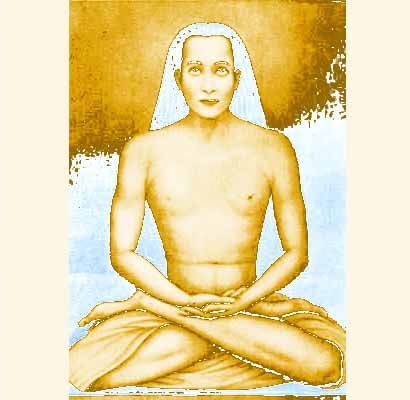 Yoga is a system of ancient practices and knowledge that has existed for many eras. More and more Western people around the world are starting to practice meditation and yoga. Anyone who wants to practice meditation and yoga accurately must have seriousness of intention and a high level of discipline. Regularity and consistency play a special role in the practice of yoga. There are many schools and directions of yoga. It is important to understand what directions and schools of yoga exist in order to choose the right direction that will best suit your tasks. What is yoga, what are the directions of modern yoga, how to choose a yoga system, what schools and directions of ancient yoga we know, what is the brief history of yoga, what is meditation, how to build a daily practice correctly?
Yoga is….
Yoga is an ancient philosophical system consisting of many techniques and methods which can improve the inner world of a person. What are the features of the philosophical system of yoga? The philosophy of yoga is a system of exercises that helps a person find harmony. The basis of the yoga philosophy is Advaita. The essence of this philosophical system is the search for infinite Absolute Consciousness in the depths of the inner world of a man.

The most basic Advaita texts are: Ashtavakra Samhita, Avadhuta Gita, Viveka Chudamani, Upadesha Sahasri, Atma Bodha. All these philosophical texts have long been translated into Russian, they are freely available on the Internet. All the listed texts are written in a simple style, in most cases they can be studied without additional comments. All these texts indicate the oneness of man and God, every person is always in unity with God, but only with the help of Yoga and Meditation can we realize the primordial unity with God.

How can a person find this unity? How can you dive into the depths of your inner world? The most important practice of self-knowledge is meditation, with the help of meditation you go on a spiritual journey. The most perfect system of meditation is Kriya Yoga. This meditation system is based on breathing, concentration, and visualization. In addition to Kriya Yoga meditation, there are many other levels of yoga also associated with the opening of the Chakras and energy channels, as well as strengthening health.

Many practice breathing exercises and Asanas, physical postures. These techniques help relieve stress and increase the level of performance. Yoga helps at all levels of life: spiritual search for truth, working with the programs of your subconscious mind, cleansing the Chakras and numerous energy channels, removing psychological conflicts, healing from many diseases, improving health and contributing to active longevity.
Modern Yoga: Russia - USA - Europe
Yoga and meditation have become an integral part of the culture of a healthy lifestyle for modern people. In the second half of the nineteenth century, knowledge of yoga and meditation came to Europe, Russia and America.

The leading historical role in the dissemination of the theory and practice of yoga was played by Russian esotericists: Helena Blavatsky, founder of the Theosophical Society, and author of "The Secret Doctrine", Leo Tolstoy, who wrote commentaries on the Gospel teachings of Jesus Christ, Nicholas and Helena Roerich, founders of the Agni Yoga tradition, George Gurdjieff and Peter Ouspensky, creators of the Fourth Way tradition.

The most prominent teachers of yoga, meditation and Vedic philosophy in modern Russia are Valery Sinelnikov, Dmitry Trotsky, Vladimir Muranov, Arthur Sita (Neo Advaita), Andrey Verba, Dada Sadananda (Meditation Lessons), Oleg Torsunov, Arkady Osipov (Golden Section and Nature-Like Technologies), Tanit (Kali Meditation), Swami Dashi (chakra run).

In the modern era, several new directions of meditation and yoga have been created. Of course, all new directions were born on the basis of ancient schools. The following modern yoga directions are developing in India, Europe, and America: Datta Kriya Yoga (Ganapati Sachchidananda Swamiji), Himalayan Yoga (Pilot Babaji), Sivananda Yoga (Swami Sivananda), Atma Kriya Yoga, Bhakti Marga (Swami Vishwananda), Bihar Yoga, Kriya Saraswati, Vipassana, Sahaja Yoga, Isha Yoga, Isha Kriya, (Sadhguru), Ananda Kriya Yoga, Ashtanga Vinyasa Yoga, Iyengar Yoga.

Many directions and schools of meditation and yoga are developing in different countries of the world, this is not a complete list of modern directions of yoga in the West. How can you figure out so much information about yoga and meditation? In the era of the developed Internet and social networks, it is best to start analyzing information on social networks: VKontakte, Youtube, Facebook and Instagram.

By collecting and analyzing information in the public domain, you will form an independent opinion, and choose the direction of yoga that suits you best at this stage. If you want to practice meditation, the best approach is to start mastering breathing exercises. By practicing breathing techniques, you can feel a stream of energy. These practices will free you from negative emotional states, depression, stress and increased fatigue.
Yoga as it is
There are ancient yoga systems, philosophies and principles, but each person may have his own personal approaches to meditation and yoga. The most ancient system of meditation is Kriya Yoga, this system consists of a complex of pranayamas, a complex of meditation techniques, a large number of mantras and bijaksharas, as well as Kriya Yoga Asanas.

Meditation techniques help to awaken the latent potentials of a person. At the Kriya Yoga school of the Indian Guru Yoga Ramayah, the course consisted of three Pranam complexes (breathing exercises), 18 Kriya Yoga meditation complexes and 144 Bija Mantras (seven lists). You can find different names for this tradition: Kriya Yoga, Kriya Kundalini Yoga, Kriya Hatha Yoga.

Regular practice of yoga and meditation, breathing exercises, and mantras will help you develop aspects of the inner world, improve health, harmonize emotional states, and develop higher concentration. People who practice yoga and meditation have good health at any age. Yogis are less susceptible to viruses and diseases.

Through the practices of meditation, mantra and yoga, diseases can be healed. It is especially effective to practice meditation, mantras and yoga to relieve stress, depression, and increased fatigue. Yoga, mantras and meditation are useful and necessary for a modern person to develop successfully. Human life is the result of how we think, what we focus on, how we perceive ourselves.

The world around us is a reality corresponding to thoughts, feelings and emotions. Some people live in happiness and creativity, while many live in conflict and suffering, depression and stress. Why do people live in different worlds and realities? Maybe the reason is financial opportunities from birth and luck.

Coincidence and luck have nothing to do with it, it all depends on how you perceive yourself and the universe around you. Meditation, mantra and yoga change a person's thinking, transform perception. By changing the paradigm of your thinking, you are transforming your life. Happiness in the soul, clarity of understanding of goals, leads to clarity of life. How is it possible to come to this level of perception? The oldest and most effective method is meditation and yoga.

Why do modern people need yoga and meditation?
Yoga in the ancient language means oneness with the Divine Consciousness. Enlightenment happens as a result of meditation. You open a treasure - Light in the heart. Yoga is about meditation techniques, physical postures, breathing exercises and mantras.

Yoga is a method of spiritual self-exploration, a path of self-improvement. Hatha Kriya Yoga consists of Asanas, these are postures of the physical body. Asanas allow you to strengthen your body and improve your health. In different schools and directions of Kriya Yoga, various systems and complexes of Asanas are used. Hatha Kriya Yoga helps to strengthen the body, improve health, and prepares for meditation and Yoga.

More articles:
More information about Prema Sai Baba
Best self-development
Kriya yoga and self-development
Kriya yoga and the origin of tradition