Sathya Sai Baba: personal experience
I was fortunate enough to be Sathya Sai Baba's translator for several years. I first came to Puttaparthi in 1993, from then on I came and lived in Puttaparthi there for several months every year until Sathya Sai Baba left this world in 2011.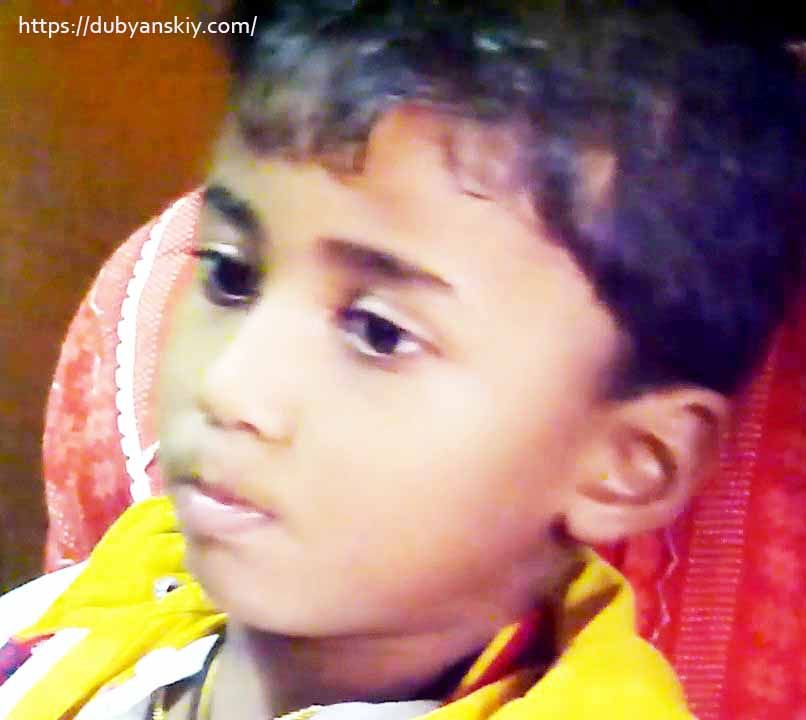 Many times I have had the privilege of attending interviews with him, it is difficult to say how many, probably more than 200 times. Sathya Sai Baba spoke in English and I translated for Russian-speaking devotees. It was a unique experience, I witnessed numerous miracles as well as spiritual teachings that Sathya Sai Baba gave to his devotees and visitors.

In this article I will not write about all the amazing details of my personal experience with our beloved Sathya Sai Baba. I have published three books with my memories, which have become widely known in Russia, and they can also be bought at the bookstore in the Sathya Sai Ashram in Puttaparthi.

Thanks to these books, I even got a membership in the Union of Russian Writers, who highly appreciated the literary style of the works. The titles of the books: "Sathya Sai Baba - the embodiment of a dream", "Sathya Sai Baba - the miracle of the blessed life", "Sathya Sai Baba - the eternal God and perfect man."

In the 19th century Sai Baba incarnated as Shirdi Sai Baba. In the 20th century he incarnated as Sathya Sai Baba. In the 21st century he incarnated as Prema Sai Baba. By his incarnations, he shows the eternity of consciousness and the manifestation of His infinite love.

In this article I will tell you about my experience of communicating with a unique boy named Pritam, who is the next incarnation of Sai Baba, in the future we will call him Prema Sai Baba. In this article, I describe the period from 2015 to 2018, the period of his childhood from 3 to 6 years old. All the events and miracles described in this material are my personal experiences, I was the direct witness of all the events.
Miracles and blessings a year before meeting Prema Sai
I met Prema Sai in 2016, it was a few days before the Shivaratri festival. However, my story with him began a year earlier. In 2015, he came to me and my wife Svetlana in dreams. In the dream, he visited us in the form of Sathya Sai Baba and said that He had already been born and was waiting for us. Sathya Sai Baba showed us the village and the street where he lived, we even saw his parents. My wife and I have had similar experiences.

I teach practices of meditation and self-development in the tradition of Kriya Yoga, I regularly give master classes in different cities and countries. At that time I had students from Russia, Germany and the USA.

In 2015, I learned that about ten of my students also had mystical dreams. Sathya Sai Baba came to them in dreams and said that He had already been born and was waiting for their arrival. He showed them the child and his parents. Sathya Sai Baba asked them what they would bring for Prema Sai. He was a child and was waiting for gifts. What an amazing sense of humor.
The vision of Krishna and three mysterious meetings
When Sathya Sai Baba left this world in 2011, my wife Svetlana prayed to him with a request to meet Prem Sai as soon as he was born. She wanted to see his divine play as a little Krishna. These prayers were answered. In 2015, we again arrived at the Sathya Sai Baba Ashram. I came with a group of students who studied Kriya Yoga meditation and Mantra Yoga with me.

Once I was meditating in the Mandir in front of the tomb of our beloved Sathya Sai Baba. Suddenly I had a mystical experience and saw the golden boy Krishna hovering in the air above the tomb. I immediately realized that it was Prema Sai. He told me that he was already born and was waiting for me in his house.

I usually don't trust such visions because they can be a game of the mind. In this case, it was a very vivid image, and I realized that this was a real experience. I immediately shared the experience with all members of our group. We left the Ashram and got into a vehicle. Unexpectedly I asked the driver if he knew about the birth of Prema Sai. The driver confidently replied that he knew that Prema Sai was born and named the village Doddamalur. I was surprised by this information.

A few minutes later I came to a jewelry store owned by an old friend of mine. He was originally from Bangalore but lived in Puttaparthi for many years. I decided to ask him if he knew about the birth of Prema Sai. He said he knew that Prema Sai was already born in the village of Doddamalur. I was very surprised to hear this message.

A few minutes later I returned to the hotel where I was staying with the group. I asked the manager about Prema Sai. He said that Prema Sai was already born and lived in the village of Doddamalur. These events surprised me a lot, because within an hour three men told me important and valuable information.

The next day, I decided to ask these people more about Prema Sai. Once again I wanted to talk to the people who told me all this. Naturally, I could not find the driver. When I asked the owner of the jewelry store and the hotel manager they said that they had not told me anything and did not remember our conversation. They both said that they knew nothing about the birth of Prema Sai.

It became clear to me that this was a great miracle. Sai Baba informed me of his birth through three people, while they did not have this information. The only problem was that I didn't know where the village of Doddamalur was. My Indian friends from Puttaparthi suggested that this village is located near the city of Mandya in the state of Karnataka in southern India. All members of my group witnessed these amazing events.
First meeting with the divine boy Prema Sai
In 2016, I returned to Sathya Sai Baba Ashram in Puttaparthi with a group. We decided to try to find the divine boy Prema Sai. We took a private bus from Puttaparthi to the city of Mandya, located between Bangalore and Mysore in southern India.

I knew that the Prema Sai boy could be found in the village of Doddamalur, but I did not know the location of the village and where his house was. We arrived in Mandya and decided to ask the police about Prema Sai but the officers did not know anything.

We tried to find out how we could find the village of Doddamalur. For a long time, no one could tell us. After an hour of searching, the locals told us how to get there. We finally arrived in Doddamalur on our private bus. When we came to the village, amrita, the nectar of immortality, began to materialize in my wife's mouth. We realized that we had come to the right place.

We learned about the divine child Prema Sai and how to find his house from the villagers. It was first found by devotees from the north of India a year before our trip. Two holy female yoginis from the Himalayas, Bijaya Devi and Tomba Devi, first discovered Him. That is why the locals easily showed us the house where Prema Sai was born. Our first meeting was very intense, we all felt love in our hearts and experienced divine states. Twenty-five people were with me on this trip.

One woman called her husband via her mobile phone, who was in Moscow at that time. This woman's name was Irina, and her husband's name was Maxim. Maxim said that he was just meditating, and Sathya Sai Baba appeared to him and said that our group had met with Prema Sai. It was amazing because at that moment his wife was with our group and was sitting next to the Prema Sai boy, who was three and a half years old then.

A week later, I came to the divine boy alone. We sat with his family on the floor and enjoyed our tea. Prema Sai came and sat on the floor next to me. Then he placed his lotus feet on my lap. I experienced a divine state. He kept his feet in my lap for a few minutes. I was happy, joy shone in my spiritual heart.
Prema Sai and Gayatri Mantra
During the time when I lived in Sathya Sai Baba's ashram for several years, I practiced the Gayatri mantra a lot. I repeated it several thousand times a day. Sathya Sai Baba was very happy that I was practicing this great mantra. When I first came to Prema Sai, I decided to chant the Gayatri Mantra as much as possible in His divine presence. I practiced sitting on the floor and the divine child was playing next to me.

Suddenly Prema Sai looked at me and gestured that I should stop chanting the Gayatri Mantra. In simple English words, He said that He knew that I was practicing the Gayatri Mantra and asked me to stop it for that day. I was surprised that the divine boy knew that it was the Gayatri Mantra that I was chanting. For that day I stopped chanting. Naturally, the next day I continued my practice. I realized that it was a great blessing, Lord Sai always knows what and how we practice.
Miracles of Prema Sai and Divine Play
The stories described in this part of the article took place from 2017 to 2018. Prema Sai was between 5 - 6 years old then. A woman from Russia named Sveta brought Watercolor paints for Prema Sai. Amazingly, the divine boy loves Art. The woman put paper, brushes, paints and a glass in front of Prema Sai, but forgot to pour water into the glass. She told the divine boy that she would pour water into the glass, but Prema Sai said that there was no need for it. At that moment, the water materialized in the glass. It was seen by all present, I was also in the room. Prema Sai laughed merrily, everyone was happy.

Another woman from Russia received a medallion with the image of the Goddess Lakshmi as a gift from Prema Sai. I carefully examined the locket and realized that the same locket was given to several devotees by the great spiritual master from the city of Mysore, Ganapati Sachchidananda Swamiji, many years ago. Where could Prema Sai boy get such an old medallion? It's hard for me to say, but I can assume that He materialized this from the depths of time.
Carrying Prema Sai on Your Shoulders
A friend of mine from Moscow is seriously practicing Kriya Yoga meditation. Once he was carrying boy Prema Sai on his shoulders. My friend realized that this was an important and unique moment. He decided to mentally ask the divine boy for a blessing to achieve Khechari Mudra.

This is a complex yoga technique, the essence of which is to get the tongue in the nasopharynx. It helps in the practices of meditation and yoga. As soon as Ivan asked for Khechari Mudra, he immediately reached it. Typically, in order to achieve Khechari Mudra, you need several months of strenuous practice of special exercises.

Another friend of mine, Nikolai, a musician and photographer from Moscow, was carrying Prem Sai on his shoulders pondering that he had committed many sins in this life. At that moment, Prema Sai spoke in English in his ear, "I know."

It was in Mysore when I was carrying the boy Prema Sai on my shoulders. Realizing the unique moment, I decided to mentally ask His blessings to publish several of my new books on meditation and self-development, the tradition of Kriya Yoga and Mantra Yoga. The next day I received an offer to publish several of my books in a large publishing house.
Prema Sai – The Healer
A man from St. Petersburg, Russia, was very ill. He saw my videos on the Internet about Prema Sai and was very glad that God reincarnated again on earth. At night, the man received a mystical experience. In his dream he saw Prema Sai who blessed him. In the morning this man woke up completely healthy. What a joy! The following night Prema Sai came to the man's dream again and said that in gratitude he should buy him a gift – a book in English with beautiful pictures "Russian Fairy Tales". The next day, the man bought a book and handed it to me. I brought this gift to Prema Sai who was very happy.
Prema Sai spoke Russian
My wife Svetlana does not know English, so she always speaks Russian with Prema Sai. Svetlana believes that Prema Sai knows all languages ​​and understands absolutely correctly. The divine child constantly reacts accurately to her word s spoken in Russian, which means that He clearly understands everything. Once he answered my wife's question in pure Russian. I was there and I heard it too. My wife happily said, "Bhagavan, you speak Russian." Prema Sai laughed and said, "Maybe only once, maybe only once." Everyone was happy.
"I'm here"
My friend Sainath, a Hindu from Puttaparthi, is a devotee of Sathya Sai and Prema Sai. Sainath decided to invite the divine boy to visit Puttaparthi, the village where he lived in the past life. Prema Sai calmly replied to this proposal: "Why should I go there when I am not there, I am here now."
Blessings of Prema Sai
Once we were sitting together in a restaurant with Prem Sai, eating rice with delicious Indian sauces. His parents and brother were supposed to come in five minutes, we were alone. Suddenly, the divine boy looked at me, took some rice in his hand and carefully threw it at me. Rice fell right on my head. I felt as if several stones had fallen on my head. Then he looked away to an empty corner and threw some rice in that direction. It was as if Prema Sai was looking into an empty corner, but He saw something there. I realized that it was a blessing.
Predictions about Prema Sai
Sathya Sai Baba predicted that He would live to be ninety-six years old. However, he left his body at the age of eighty-four. Is there a contradiction in this? How could God be wrong? Obviously, there is no contradiction in this. Only Sai Baba could decide when He would be born and when he would leave this world. Several years before the end of his life, Sathya Sai Baba repeatedly said: "My mission is accomplished." Nobody wanted to take these words seriously.

He left this world on Easter night. It was unique because in 2011 all Christian churches celebrated Easter on the same night. According to the complex Christian calendar, different Christian groups usually celebrate Easter on different days. In the year when Sathya Sai Baba left this world, Easter for all Christians coincided, and was on the same day. This is a great message of unity and love.

Sathya Sai Baba has said many times that his next incarnation would be Prema Sai Baba. Sathya Sai Baba said that he would incarnate in eight years. At the same time, in the 60s, 70s and 80s he said to several of his close devotees that he could be born in a year after completing his incarnation. I know that Sathya Sai Baba told Dr. Kasturi and Mr. Subba Rao that He might incarnate in one year.

Sathya Sai Baba openly said that in his next life He would be born near the city of Mandya in Karnataka, South India. However, Sathya Sai Baba told Dr. Kasturi and Mr. Subba Rao many more details, in particular, that he would be born in the village of Doddamalur, where the famous and ancient temple of Krishna is located. Sathya Sai Baba showed Dr. Kasturi the street and the house where he would be born as Prema Sai.

I was not familiar with Dr. Kasturi, but I knew Mr. Subba Rao, with whom I had been in close contact for several years, very well. I often came to Mr. Subba Rao's room in the ashram, we talked about Sathya Sai Baba and his spiritual mission. Many Russian groups also visited Mr. Subba Rao and received spiritual instructions from him.

Let's summarize:
1) Sathya Sai Baba told different people that he could be born in eight years or in a year.
2) He predicted that he would be born near the city of Mandya, but for some He indicated the village of Doddamalur.
We have this information primarily from Dr. Kasturi and Mr. Subbo Rao, who are the most reliable sources of information about Sathya Sai Baba. Who can doubt the accuracy of the information from Dr. Kasturi and Mr. Subba Rao?
Sathya Sai Baba left this world in the spring of 2011. Prema Sai was born on June 28, 2012, just over a year later. He was born exactly in the place where Sathya Sai predicted to his closest devotees.
How to understand that he is God?
How can we be sure that this divine boy is Prema Sai? Logical proofs are useless and cannot help. Logic, reason and intellect cannot understand God. Logic cannot prove and disprove the divine incarnation. Only the spiritual heart of a devotee can feel the presence of God. How can you prove that Krishna was the incarnation of Vishnu? How can you prove that Buddha attained enlightenment? How can you prove that Jesus Christ was the Messiah? Logically, this is impossible.

Anyone who at the time of Buddha wanted to prove that he was a divine teacher could not recognize him and understand his greatness. Those who, in the time of Jesus Christ, wanted logical proof that he was the Messiah, could not recognize him. Only those who have been able to open their spiritual heart can recognize the divine incarnation. In this article, I have described some of the miracles and stories that happened to the divine boy Prema Sai between 2015 and 2018, when he was three to six years old.

I tell all the stories about the events as a direct witness and participant. But miracles cannot be proof of the divine origin of this child. Miracles and the manifestation of supernatural powers can be manifested by many yogis. What then can be the evidence? Vibration of Divine Love, Grace and the experience of the Holy Spirit. Even now, in the presence of the boy Prema Sai, people experience divine states, spiritual bliss and a state of universal Divine Love.
Prema Sai Gayatri Mantra
The day before Mahashivaratri 2018...
Om Sampurna Avataraya Vidmahe
Sainathaya Dhimahi
Tanno Prema Prachodayat
Three weeks later I returned to Moscow and recorded this amazing mantra in the studio, my wife Svetlana also recorded it in the studio. Our friend Nikolai has made some great music programs. These recordings are freely available on the Internet.
Prema Sai and Russian devotees
Even now, when Prema Sai is only six years old, tens of thousands of devotees around the world feel he is the incarnation of God. At the same time, a huge number of people doubt and even deny his divinity.

In the Sathya Sai Baba Ashram, most of the people are Indian and Russian devotees. The history of Prema Sai is also closely related to Russia. In the previous three years, when Prema Sai was between three and six years old, several hundred Russian devotees visited him, and already several thousand devotees from Russia consider him an incarnation of God.

The Russian spiritual tradition is less connected with the desire to receive something material from God or to understand everything logically. In Russia, people are more sensitive, with an open spiritual heart and deeply feel subtle energies.

This is why very few in Russia ask for logical proofs about Prema Sai. People in Russia simply open their spiritual hearts and realize the Truth. Now there is an intense discussion about how to understand who Prema Sai is. I think that those who have already learned it should be careful in preaching the Truth, because those around them may not accept the Truth, because they are not ready to open their hearts.

For those people who harshly deny Prema Sai, I can say and advise to be more careful, because out of ignorance you may begin to deny God. If you still do not feel the inner spiritual connection with Prema Sai, just continue living a righteous and honest life, practice meditation and prayer. We must learn to respect each other and accept the fact that different people may have different views and opinions about God and Truth.
Prema Sai blessed this article
Jaya Lakshmi Amma asked me to write this article with all my memories and testimonies about Prema Sai. Instantly I started writing this work with inspiration. I worked for three days, the article was almost ready. All of a sudden there was a crash in my computer that strangely lasted only five minutes. I checked the contents of the computer memory and realized that all the materials were saved, except for this article. I was upset and started working again.

The second time I worked for a couple of days and again there was a problem with the computer. Sadly, I realized again that all the materials were in order, except for this article. I realized that either God did not want me to write these memories, or I was writing something wrong. The next day, in a mystical dream, I saw Sathya Sai and Prema Sai. The answer was that I had to change something important in this text.

In the first versions of the article, I used the name Pritam all the time, the name that the divine child had from His birth. In the dream, I realized that I should only use the name of Prema Sai. After that, I was able to complete this article.

In the first versions of the article, I used the name Pritam all the time, the name that the divine child had from His birth. In the dream, I realized that I should only use the name of Prema Sai. After that, I was able to complete this article.

We should call him Prema Sai because he is Prema Sai. He blessed us to know the truth, and we understand that he is Prema Sai. He came to this world to give enlightenment to all humanity, to unite all people, all nations and to bless all and everyone. Sai Ram.

For more information, read the Prema Sai News

Dear friends, since I am constantly traveling, please write to me only on WhatsApp.
For all questions write: +7 (968) 461 91 81 (ONLY WHATSAPP)
or contact by email: omdatta@mail.ru
More articles:
More information about Prema Sai Baba

Prema Sai continued discussion

Gunaparthi, birthplace of Prema Sai

Prema Sai and global reset 2020
Best self-development
Kriya yoga and self-development
Kriya yoga and the origin of tradition