Paramahansa Yogananda:

Spiritual Message



Author of the article Svetlana Dubyanskaya
Paramahansa Yogananda was born in 1893 in the ancient city of Gorakhpur, India, and left this world in 1952 in Los Angeles, USA. He was one of the greatest Indian yogis who played a key role in the successful dissemination of Kriya Yoga as the ancient system of spiritual practices in the West.
In his most famous book "Autobiography of a Yogi", using the example of his teacher Sri Yukteswar, he describes in detail the almost ideal life of a holy yogi who devoted himself to the search for truth serving God and all humanity. Yogananda founded two spiritual communities uniting people from different religions - the "Self-Realization Fellowship" worldwide spiritual organization in the United States and the "Yogoda Satsanga Society of India".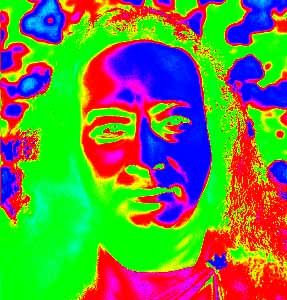 According to Sri Yukteswar, Mahavatar Babaji, the greatest Himalayan Yogi who gave the world Kriya Yoga, sent Yogananda on a mission to the West to tell Westerners about the possibility of combining righteous activities with deep meditation that brings salvation. Babaji told Sri Yukteswar about this at the Kumbha Mela religious festival in Allahabad in January 1894, when they talked about whether Indian yogic teachings could be made useful to the West. Later, Babaji confirmed his words in a personal meeting with Yogananda, which is described in his autobiography.
When Pramahamsa Yogananda was already spiritually ready and ripe for the worldwide mission of spreading the Kriya Yoga tradition in the West, he decided to accept an invitation from the International Congress of Religious Leaders in Boston in 1920.
In Boston, he delivered his famous sermon-lecture "The Science of Religion", which later came out as a separate brochure. The lecture was a huge success with the audience, after which Yogananda decided to stay in Boston for a long time in order to continue to meet people lecturing on esotericism and initiating those who wished to Kriya Yoga meditation.
In 1920, he founded the first community of students for a deeper study and dissemination of Kriya Yoga practices not only in the United States but throughout the world. Yogananda wrote many manuals and materials that he sent out to his students.
In 1924 a very important transcontinental lecture tour began throughout all parts of the United States. In 1925, at the crowded Los Angeles Philharmonic Hall, attended by several thousand people, Yogananda gave one of the most important and famous lectures. Yogananda's fame and popularity spread very quickly, thus in 1927 he was received by the President of the United States at the White House.
Soon Paramahansa Yogananda became known as the "father of meditation and Yoga in the West" and he was able to teach Kriya Yoga meditation practices to about one hundred thousand students. He predicted that after his death the tradition of Kriya Yoga would spread widely throughout all continents and countries of the world.

More articles:
Best self-development
Kriya yoga and self-development
Kriya yoga and the origin of tradition
More information about Prema Sai Baba

Prema Sai continued discussion

Gunaparthi, birthplace of Prema Sai